« RPG Workshop and More! | Home | March Events »
February 14, 2018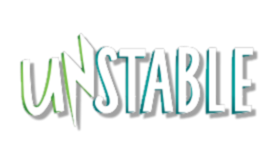 Goblins, Contraptions, Squirrels and Spies.
One of our favorite Magic sets from 2017 is back! Unstable is now back in stock and ready to draft. Starting on Friday, February 23rd we will begin hosting drafts for Unstable starting at 6pm. We also have boxes and booster packs available for purchase.
Drafts will be starting at 6:00pm with a cost of 15 dollars. Prizes will be pack per win (for each round that a player wins, they will receive one booster at the end of the event).