Private Shopping Appointments
Anyone who's visited Gamescape in December knows we can get pretty busy. To try and maximize a safe and comfortable shopping experience for everyone, we are launching a brand new shopping appointment system.
Call or schedule an appointment online for you and your family
Your group will get the entire store to yourselves for a full half hour, plus and experienced employee to help you find what you need.
Appointment times will be available weekly from 9:00am-11:00am as well as 7:00pm-9:00pm Fridays and Saturdays.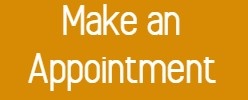 If you're not interested in an appointment, you're welcome to come by and shop normally during our standard business hours Monday-Sunday 11:00am-6:00pm.