Try the racing game that really stacks up! For only $8.00 you can take home our copy of Camel Up and test it out for five whole days. When you're done, bring it back, if you want a copy of your very own, we'll deduct the rental fee from your purchase!


| | |
| --- | --- |
| About Camel Up: | |
|   | |
|   | |
|   | |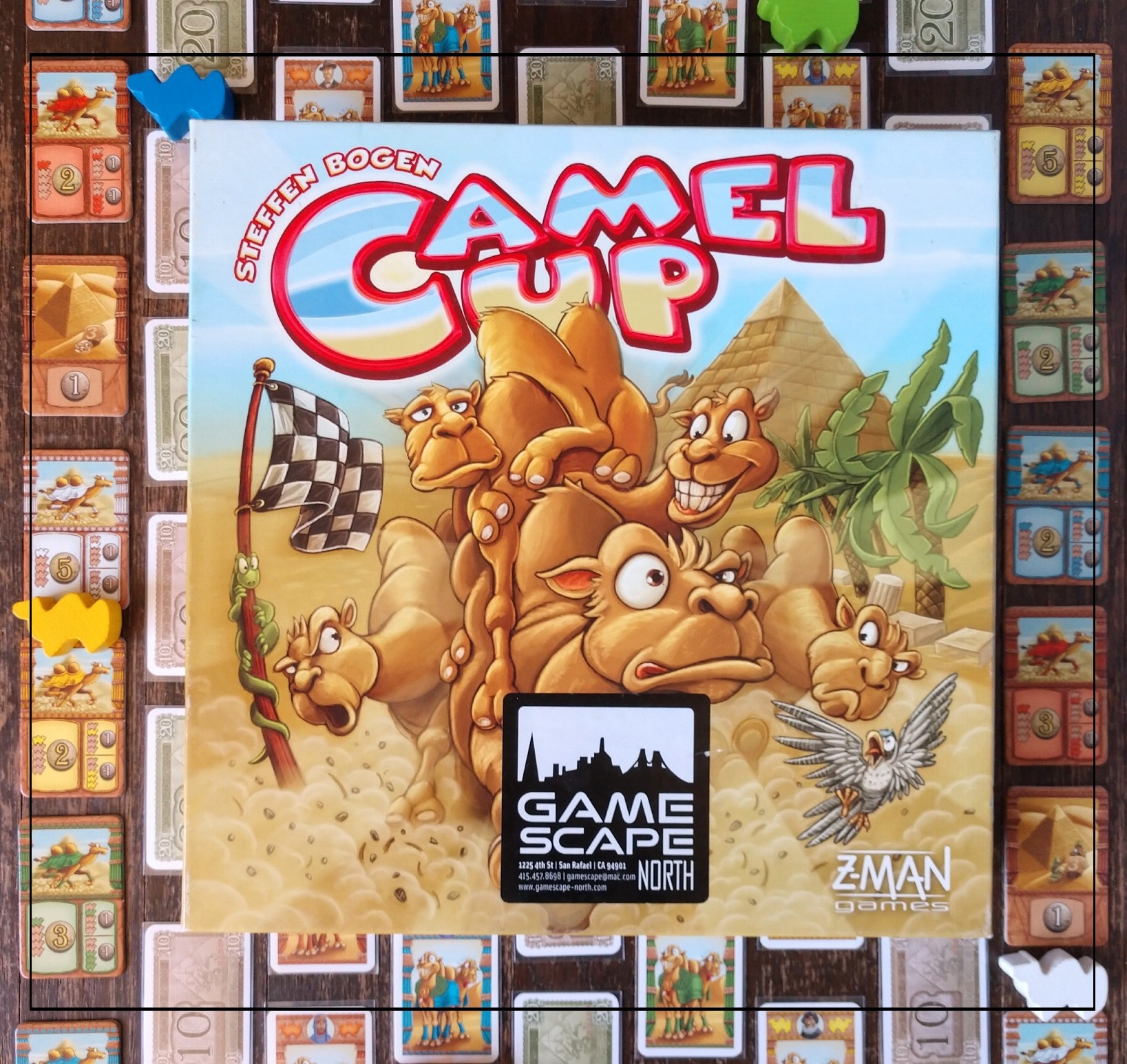 Camel Up is all about betting big and winning bigger. But betting is a chancy business, and Camel Up is no exception! Players take turns placing bets, moving racers and even manipulating the track, all for the chance to win big money. The trouble is, the racers are so magnanimous they sometimes carry the competition down the track! Each time a camel lands on a space that already has an occupant, it jumps right on the other racer's back. If a camel with a stack on its back starts to move, it brings the other racers right down the track with it.
 

Racers move randomly according to colored dice. At the beginning of every leg of the race, all the dice are stored in a special Pyramid where they'll be randomly released one by one to move the camels. On their turn, players can either bet on the results of the race, reveal the next die and move the corresponding camel or manipulate the race track. Each player starts the round with a two-sided desert tile. Placed oasis side up, it propels any runner that lands on that space an extra space forward, while the desert side forces contestants one space back.

Exciting, quick, and easy-to-learn this game is a real winner for the whole family. Since every leg of the race is scored independently, players start every round on equal footing with a fresh chance to score big. As simple to learn as American classics like Sorry or Trouble with considerably less hard feelings means big fun for everyone.
If you enjoyed games like Sorry, Liar's Dice, Mille Bornes and Incan Gold we recommend giving Camel Up a try!