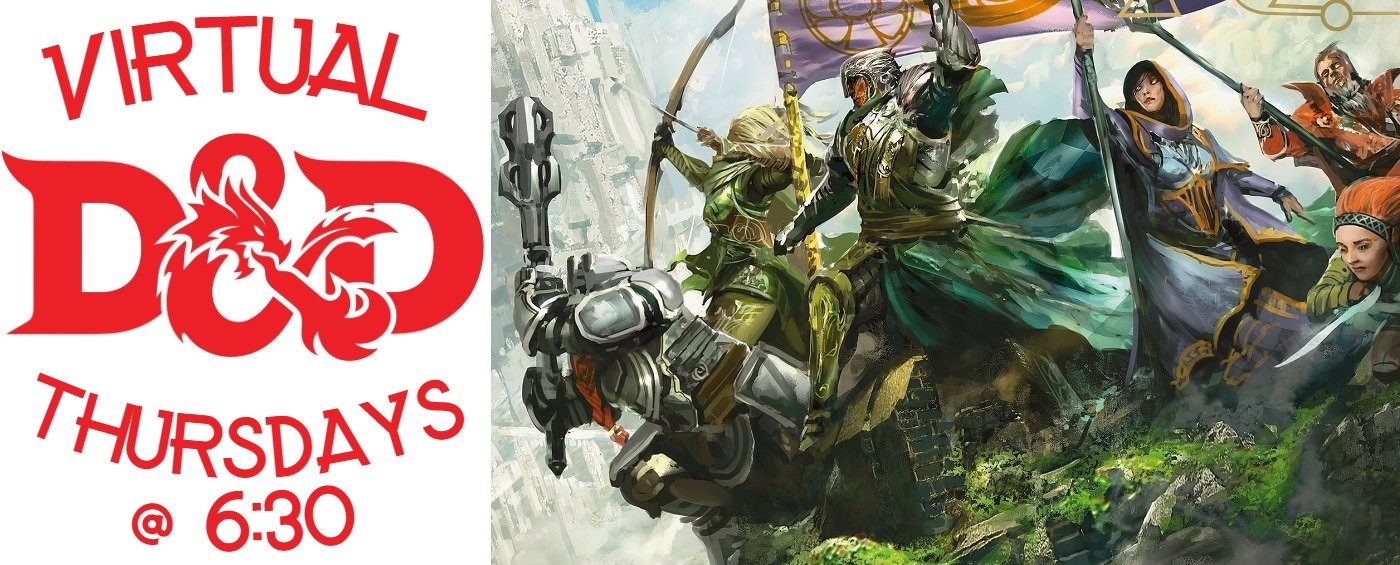 Adventure with us from the safety of home!
Starting Thursday, February 18th, Gamescape will be hosting a weekly D&D session via Roll20. Players of all ages and experience levels are welcome to join us!
It costs $10 to participate, players can pay either in-store or on our website. Sessions will begin at 6:30 and last approximately 2 hours. Players do not need a webcam, but they will need a computer and access to the internet to play.
To make the sessions as fun as possible for our players, we will be limiting the number of participants to 6 per session. New sessions will be posted 2 weeks in advance. If we notice the sessions selling out quickly, we will try our best to add more sessions.
Before Your First Session:
Players will need to create an account and upload their character to Roll20. This only needs to be done once, however, as your character will be saved if you wish to participate again in the future.


1) If you've never used Roll20 before, you'll need to create an account. This can be done before you've received your link to join the Gamescape virtual D&D game. Click Here to create a free Roll20 account.

2) Next, pay for your session. Once we've received your purchase, you'll be sent a link to join the game. This link will be sent by staff in store so please be patient, depending on when you made your purchase you may not get it until the next day.

3) You should now be ready to create your in game character. On your Roll20 home page, you'll see the games you've joined; click launch game to edit your character. We've highlighted the link to click in the screenshot to the left of this text.
| | |
| --- | --- |
|   | 4) On the right-hand side of the screen, click the journal icon, this will bring up a list of characters. One will be created for you be Gamescape Staff with the name of the sessions purchaser. This character is yours to edit and upload pertinent character information to. |
| | |
| --- | --- |
|   | 5) When you click on your character, your character info will pop up. This should be blank at first. Click the edit button to fill it in with info from your character sheet. |
If you don't have a character ready, don't worry! You can request the GM give you a pre-made character. If you wish to play a pre-made character, change the name of your character to Please Generate and the GM will create a character for you.